The key to our success is the involvement and commitment of our team. Join our team and start a career at ADVITOS.

As an innovative medical technology company, our shared vision is to significantly increase the survival chances of patients in intensive care units. This vision is backed up by a team that covers every area, from the initial idea through to market launch. Everyone's contribution counts and helps us reach our common goal: improving the welfare of patients around the world. We are looking for employees who want to help us close the therapeutic gap around multiple organ failure.
Diversity is important to us
Start your career at ADVITOS: Are you looking for a new challenge in an innovative, international team? We can give you the space and freedom to live up to that challenge. We look forward to receiving applications from people regardless of their ethnic, cultural or social background, their nationality, gender, disabilities, age or sexual orientation.
A Career at ADVITOS – What You Can Expect.
Insight Into the Different Areas at ADVITOS
ADVITOS GmbH currently employs more than 75 full-time employees, who cover all the fields of a certified medical technology company – from research, development and production, through regulatory and clinical affairs, to application advice, service, marketing and sales.
Clinical Affairs and the Laboratory
plan and coordinate clinical studies and carry out laboratory trials to ensure continuous development of the ADVOS procedure.
Research & Development
develop and research new ideas, technologies and solutions and carry out experiments and data analyses within this context.
Supply Chain and Technical Service
are responsible for procurement, production and outbound goods inspections of our products, and ensure fast response times for service deployments.
Marketing & Field Service
raise awareness of the ADVOS procedure, expand the customer network and advise clinical specialists during installation and treatment, on site.
Administration
deals with the company's human resources and contract management, accounting and financial planning.
Implementation & Organisation
ensure compliance with processes and regulations and define standards for project management.
FAQs About the Application Process
If you have any questions about current job vacancies or your application, please contact: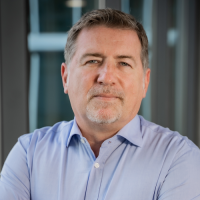 Peter Kincer
Human Resources
+49 89 4111 842 00