Nature as a Model: Physiological Blood Purification
and Acidosis Treatment
ADVITOS GmbH regularly organises user workshops in the Munich MTZ. The workshops offer users from the medical and nursing fields the opportunity to deepen existing knowledge, clarify open questions and exchange ideas with other users.
A combination of theoretical lectures on the mode of operation and details of the procedure and interactive application-technical hand-ons ensures an effective learning result.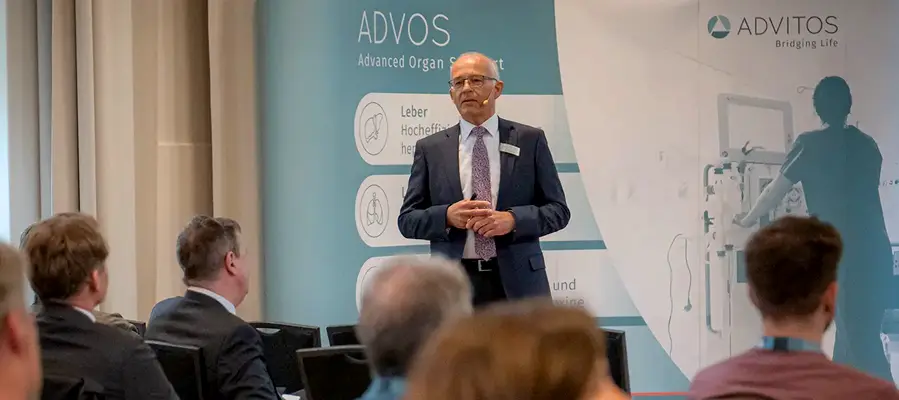 Multi-organ failure: Therapeutic options with the ADVOS procedure
Acidosis in focus
Practical training: organisation, set-up, implementation and therapy management
Interactive case discussions
From practice for practice: From the perspective of nursing staff and doctors
Error management – problem and then?
Machine and treatment parameters for optimal extracorporeal treatment
News from ADVITOS: Planned, initiated studies
ADVOS workshop dates 2024:
Workshop 1: 23 – 25 January 2024
Workshop 2: 12 – 14 March 2024
Workshop 3: 23 – 25 April 2024
Workshop 4: 22 – 24 October 2024
Workshop 5: 05 – 07 November 2024
Start: 1 pm on the first day // End: 1 pm on the third day