From Start-up to Certified Medical Product Manufacturer: The History of ADVITOS
ADVITOS offers intensive care units a device and a procedure that can significantly improve the survival chances of patients suffering multiple organ failure. The world's first and only multiple organ support device, the ADVOS multi has been awarded numerous prizes, including the 2020 Bavarian Innovation Prize. Read more about the history of ADVITOS here.
The history of ADVITOS began as a two-person start-up in the town of Garching near Munich. Over the years, this small team of researchers at the university has grown into a certified medical products manufacturer with a workforce of more than 75 employees.
PD Dr. Bernhard Kreymann laid the foundations for ADVOS multi
The company's founder, Dr Bernhard Kreymann, who worked as a doctor at the Rechts der Isar hospital in Munich for 20 years, already had years of experience in haemodialysis and dialysis for kidney diseases as a nephrologist back in the 90s. He developed a procedure for patients with liver failure, which eventually gave birth to the idea for the ADVOS procedure a machine and a procedure to support the detoxification function of the three main excretory organs – the kidneys, liver and lungs – while simultaneously correcting acid-base imbalances.
There is no comparable device available to this day.
ADVOS – ADVanced Organ Support from ADVITOS: one-of-a-kind!
ADVITOS – Expanding Into Europe
The company's growth over the years was enabled by multiple rounds of financing from private investors, the KfW development banking group and employees themselves. It was focussed on independently developing an effective liver support therapy from the concept stage right through to marketing.
The company not only achieved the aim it set itself, it surpassed it: today's ADVOS procedure is suitable for liver dialysis but it is also the world's first procedure for enhanced and individualised support of the main excretory organs kidneys, liver and lungs, and for acid-base homeostasis.
To this day, the company retains the dynamism of a start-up.
ADVITOS is backed by an entrepreneurial and international team that develops innovations together, playing its part in creating new medical solutions.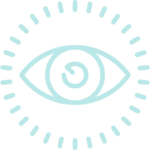 Our vision is to establish effective multiple organ support as a standard procedure for millions of intensive care patients around the world.
Our mission is to significantly improve survival rates among patients in intensive care units.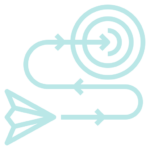 Quality Management at ADVITOS
Quality management in accordance with DIN EN ISO 13485
Since early 2011, ADVITOS GmbH has been certified in accordance with DIN EN ISO 13485:2016.

The ADVITOS quality assurance system complies with the European Medical Device Directive 93/42 EEC Annex II.3. This authorises independent design, production and final checking of in-house products that are approved for the market.