From start-up to scale-up.
ADVITOS GmbH has developed the CE-certified and globally
patented ADVOS therapy, the first therapy for multiple organ failure that offers four treatments in a single device: liver, kidney and lung support and extracorporeal blood pH correction by means of direct acid removal. Find out more
ADVITOS Has Demonstrated With the ADVOS multi That Breakthroughs Are Possible Even in a Complex, Regulated and Technically Demanding Field of Medical Technology.
The ADVanced Organ Support (ADVOS) procedure is the world's first procedure for combined multiple organ support for the kidneys, liver and lungs, and for acid-base homeostasis. Based on the principle of albumin dialysis, the ADVOS procedure enables both extracorporeal elimination of CO2, hepatic toxins, and water-soluble and protein-bound nephrotoxins, and it enables correction of metabolic and respiratory acidosis.
It all started with PD Dr. med. Bernhard Kreymann (1958–2022). The nephrologist and founder of ADVITOS GmbH (formerly Hepa Wash GmbH) specialised in the subject of liver and multiple organ support from 1994 onwards. During his time at the Rechts der Isar hospital in Munich, he invented single-pass albumin dialysis in 1995, which is used to this day to stabilise patients before liver transplants. However, the procedure is not effective or cost-efficient enough to be used at scale in everyday clinical situations.
From Hepa Wash to ADVITOS
Due to the large costs involved, it was not possible to further develop single-pass albumin dialysis at the university. As a result, Hepa Wash was founded in 2004 as a start-up in a research laboratory in Garching, near Munich. It was focussed on independently developing an effective liver support therapy from the concept stage right through to marketing. The company not only achieved this aim, it surpassed it: today's ADVOS procedure is suitable for liver dialysis but it is also the world's first procedure for enhanced and individualised support of the main excretory organs liver, lungs and kidneys, and for acid-base homeostasis.
In 2019, Hepa Wash became ADVITOS and it now employs 75 people. ADVITOS has won numerous prizes, including the 2020 Bavarian Innovation Prize from the Bavarian Ministry of Economic Affairs, Regional Development and Energy.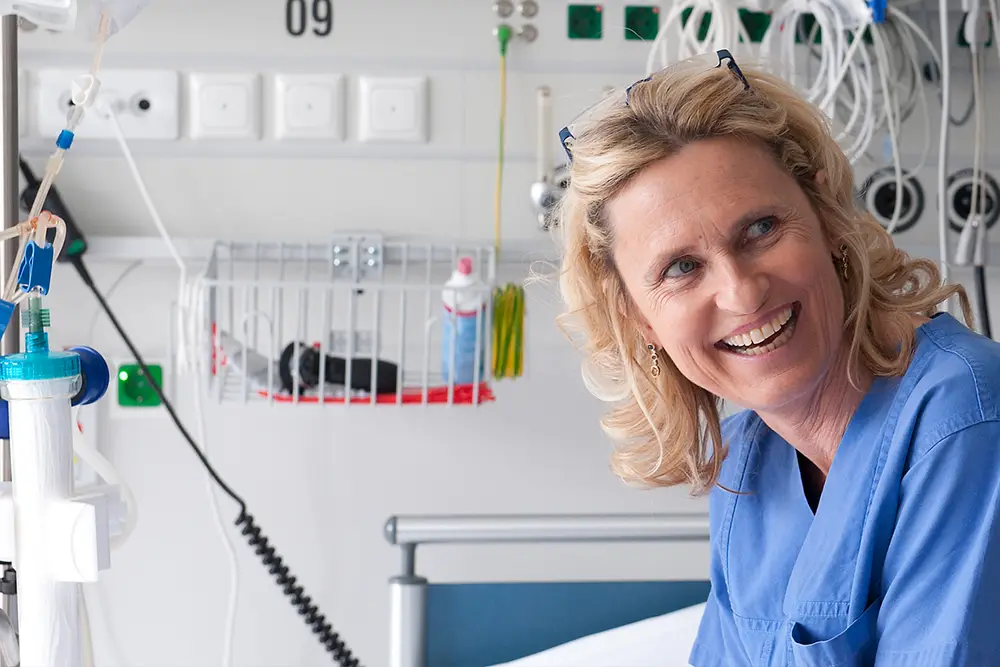 ADVITOS GmbH – One Team. One Goal.
As a CE-certified medical technology company, the ADVITOS team plays its part in creating medical solutions, and it plans to establish the innovative ADVOS procedure as a standard effective multiple organ support procedure for millions of intensive care patients around the globe.
Your Career at ADVITOS – Help Save Lives.
We are always looking for new motivated employees to further strengthen our team.
We cover all the areas of a certified medical technology manufacturer, and look forward to receiving full and meaningful speculative applications as well as applications for listed job vacancies.
Get to Know Us at Congresses or Our ADVOS Workshops
We hold multiple ADVOS workshops over the course of each year. The workshops give you the opportunity to exchange information with users of the ADVOS therapy and expand on your knowledge.
In addition, you can meet us at various trade fairs and congresses.