Registration for "ADVOS - User Group Meeting" in Schloss Hohenkammer from 18th – 19th June 2024
After the groundbreaking success in 2023, we welcome you again to the ADVOS – User Group Meeting at Schloss Hohenkammer near Munich / Freising.
Instructive expert lectures, interesting case studies and exciting panel discussions with nursing staff and the medical profession form the program in a refined atmosphere. We are looking forward to the exchange with you and other numerous ADVOS multi users.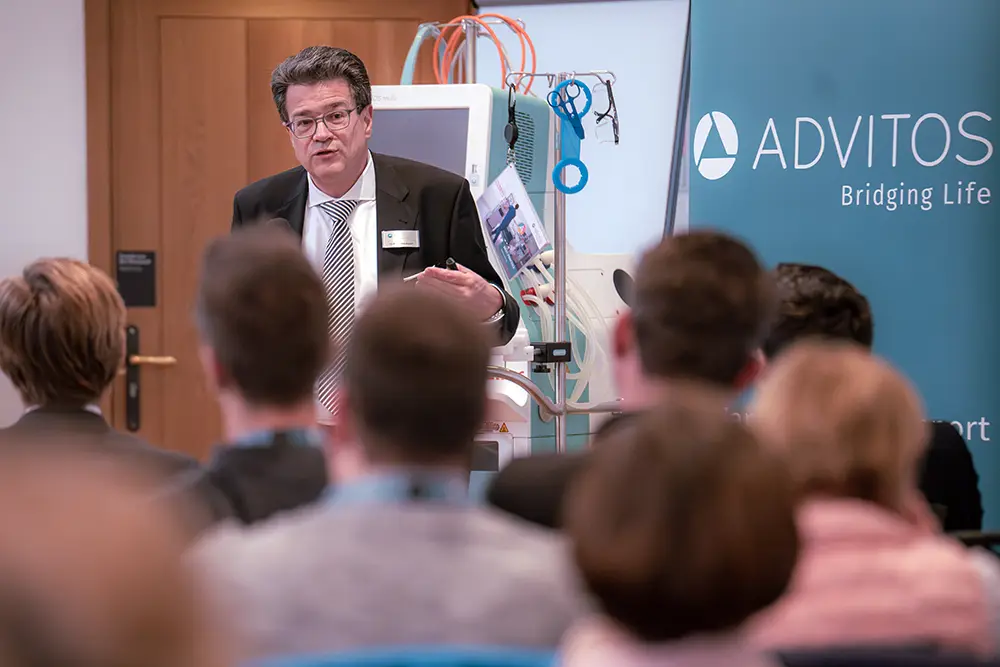 ADVOS – User group meeting 2024
Event Location
Schloss Hohenkammer 

Start of event
Tuesday, June 18, 2024 (1:00 p.m.)

End of event
Wednesday, June 19, 2024 (approx. 2:00 p.m.)

Registration deadline
May 13, 2024